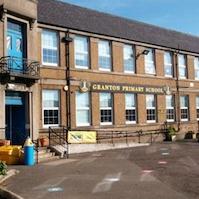 David has been volunteering time at Granton Primary School helping to support the children there. He is helping once a week at their Indoor Play Room, and has been taking children identified by the School for 1 to 1 Sessions .
Over Easter he chance to speak at the P3 Easter Assembly, and help P3c prepare their topic "Easter in Scotland".
We also continue to support the School with our paired reading volunteers, who go in once every week to support children with their learning.